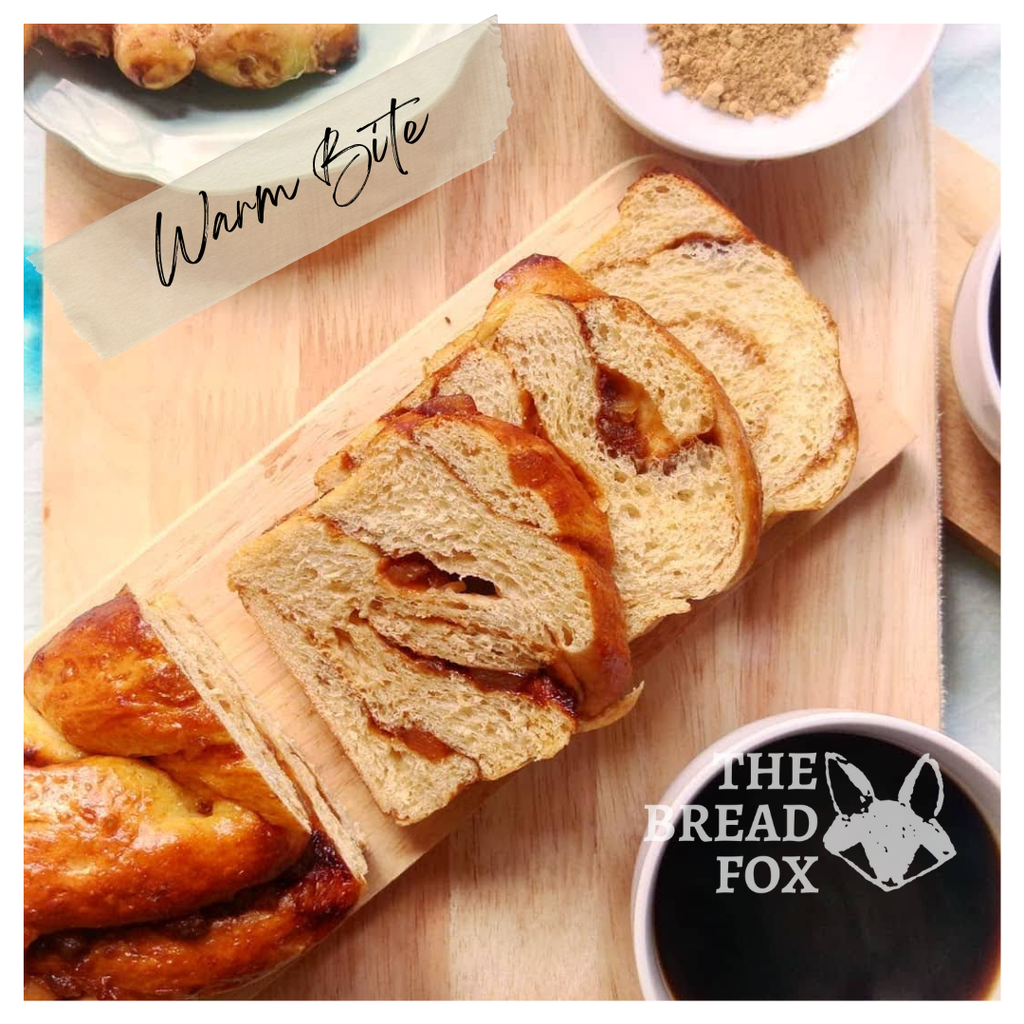 Organic Sourdough Brioche Ginger
One of a kind, we probably are the first to make this in Malaysia!
Our organic sourdough brioche are made with organic certified flour, sugar and salt, with conventional eggs and butter, raised by our sourdough starter with no commercial yeast. These brioches are rolled with crystalised ginger and ginger powder in the loaf.
---