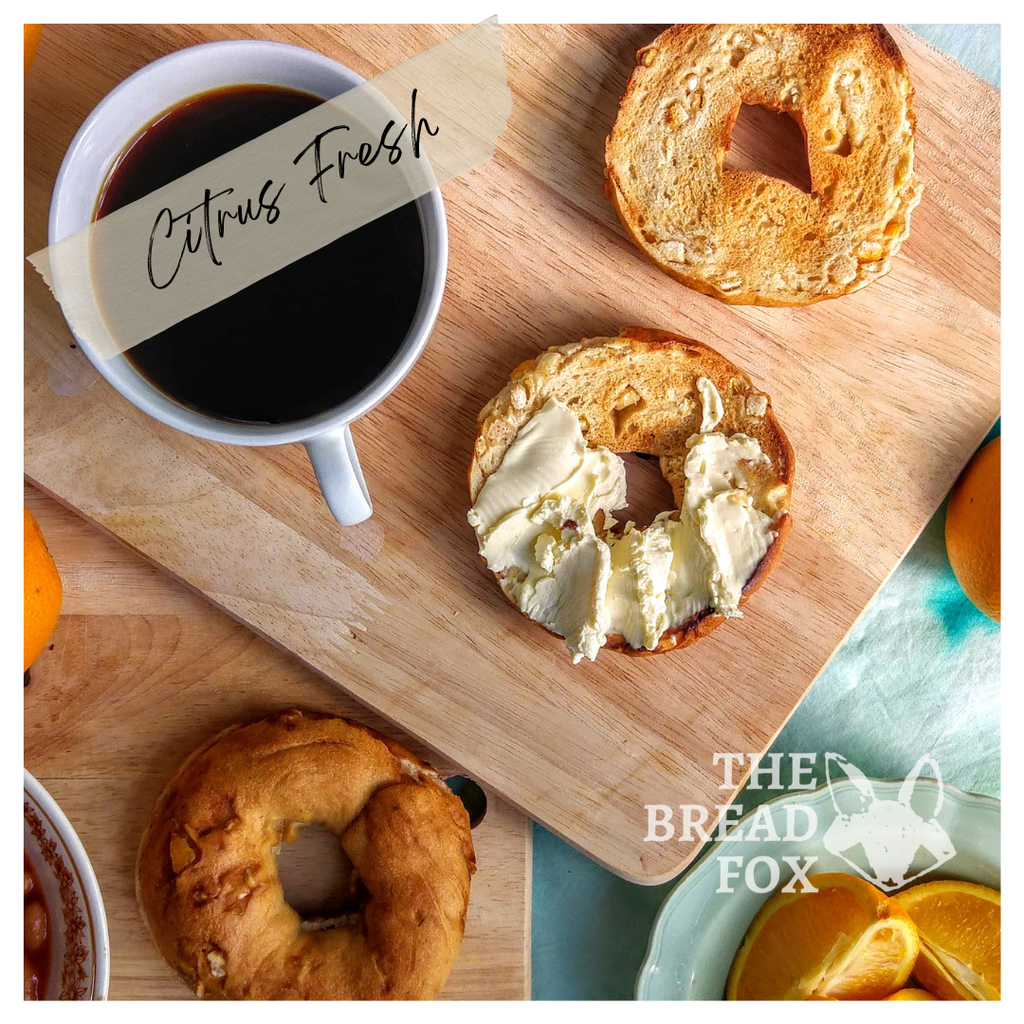 Organic Sourdough Bagel - Orange
The citrusy smell in the house! Oh yummm!
Our organic sourdough bagels are made with organic certified flour and raised by our sourdough starter with no commercial yeast. These bagels are rolled in a mix of orange and lemon skin that contains sugar, the dough is sugarless and vegan! It means they are eggs and dairy free!
---